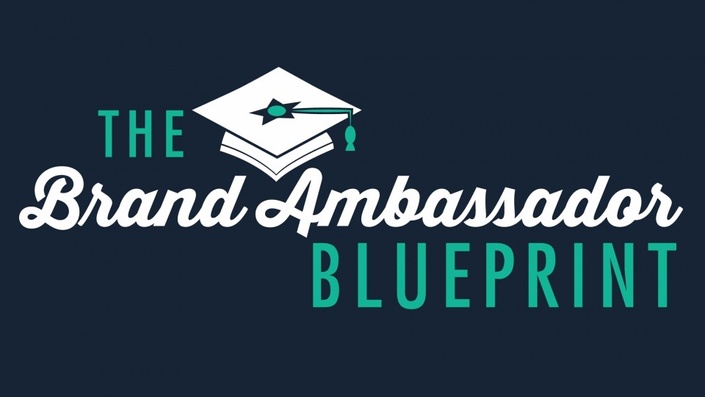 The Brand Ambassador Blueprint
Learn how to get paid to represent your favorite brands at amazing events across the nation!
Enroll in Course
NEWSFLASH: Making money doesn't have to be boring.
You don't have to sit in a cubicle, wait on grumpy customers, or stare at a computer all day. (Hallelujah!)
The truth is, you can make bank by being social and having fun while promoting your favorite brands.
How?! AS A BRAND AMBASSADOR!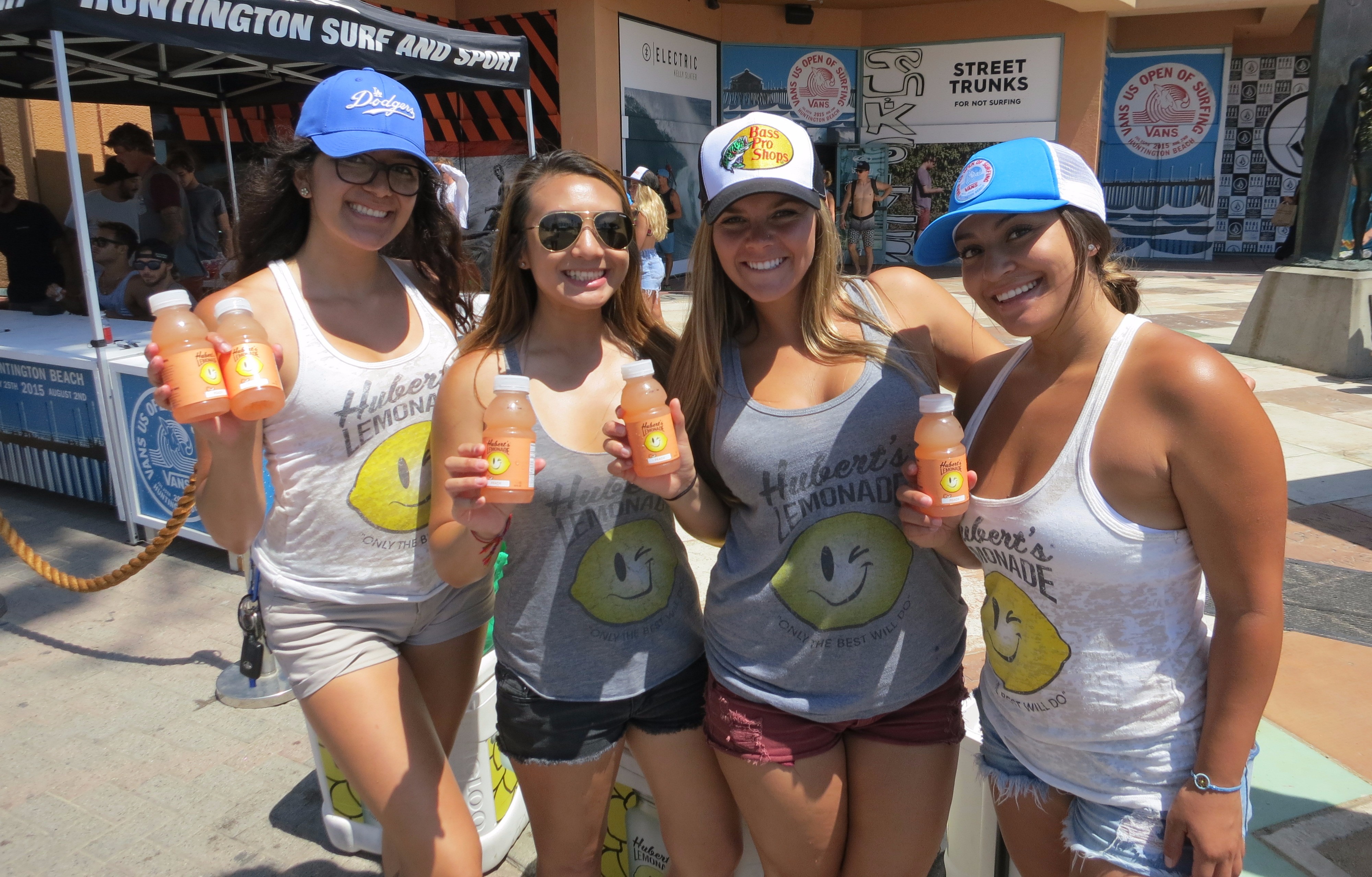 Brand Ambassadors represent the TOP BRANDS...
NIKE. APPLE. COCA COLA. GOOGLE. FERRARI. SAMSUNG. GATORADE...
At the COOLEST EVENTS in the country…
COACHELLA. COMIC-CON. THE OLYMPICS. SXSW. E3. PRO SPORTS EVENTS
And they make up to $100 an hour doing it!
YOU WILL BE MAKING MORE PER HOUR THAN MOST ENTRY-LEVEL CORPORATE JOBS!

I know, I know. It sounds too good to be true, right? (Spoiler alert: It's not!)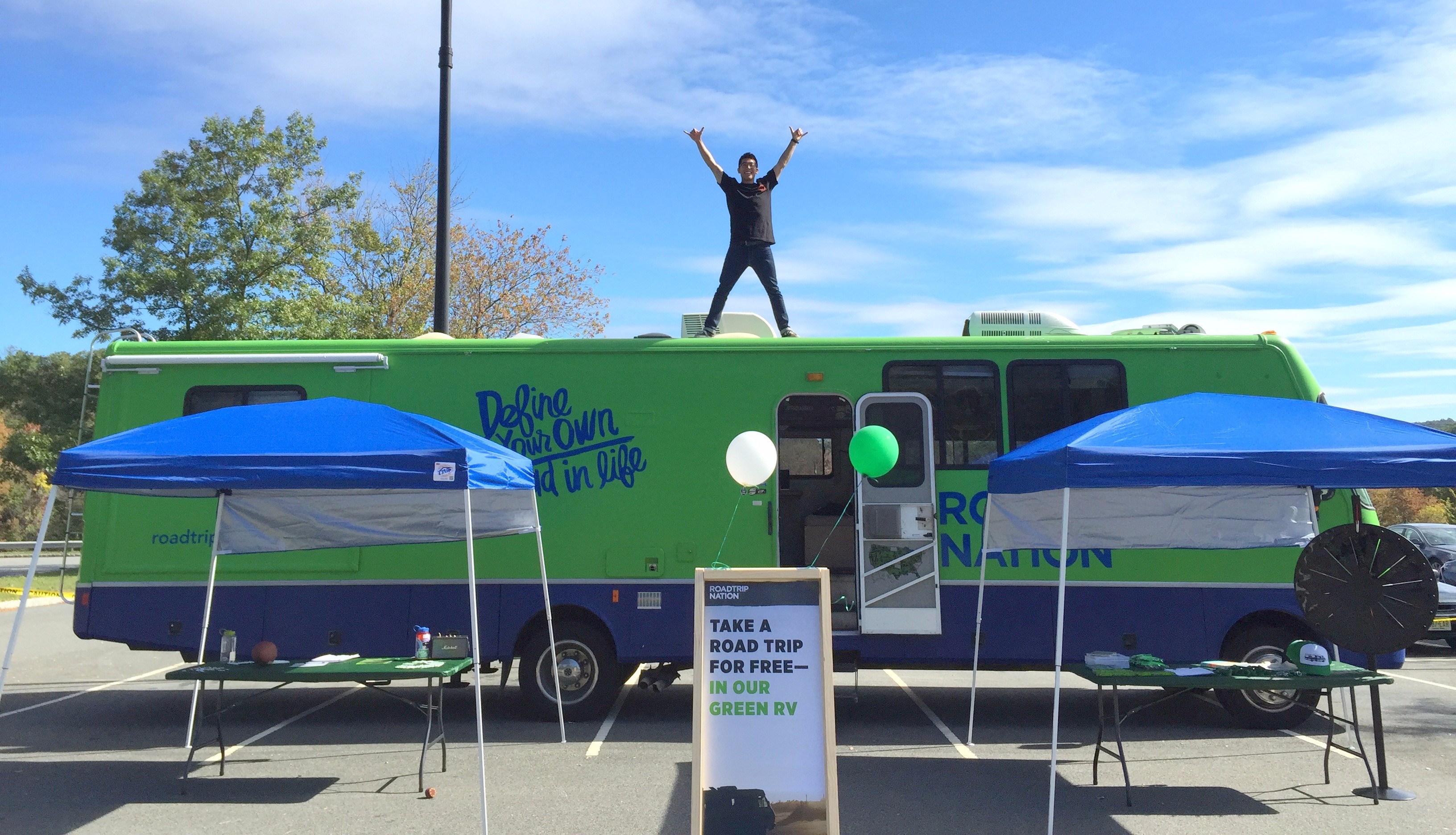 MAYBE YOU'RE THINKING...
"Repping" my favorite brands sounds sweet, but what the heck does a brand ambassador even do and how the heck will I get a big company to even pay attention to me?





I'd love a cool job that pays more than minimum wage, but I don't have experience OR a degree, do I even stand a chance?!




I'm ready to break out of my cubicle, but is this Brand Ambassador stuff going to give me the financial freedom I'm looking for? I've got #moneygoals.


What I really want to do is act, write, sing, dance, model. This sounds great but will it allow me the same flexibility as waiting tables?



I want a side gig that'll help me pay off some debt and save up some money, but I don't have a ton of time to commit. Could this even work for me?
You're worried you don't have what it takes -- no experience, no action plan, no clue how to make the promotional marketing industry work for you. But hold on, because that's all about to change.
(Drumroll, please!)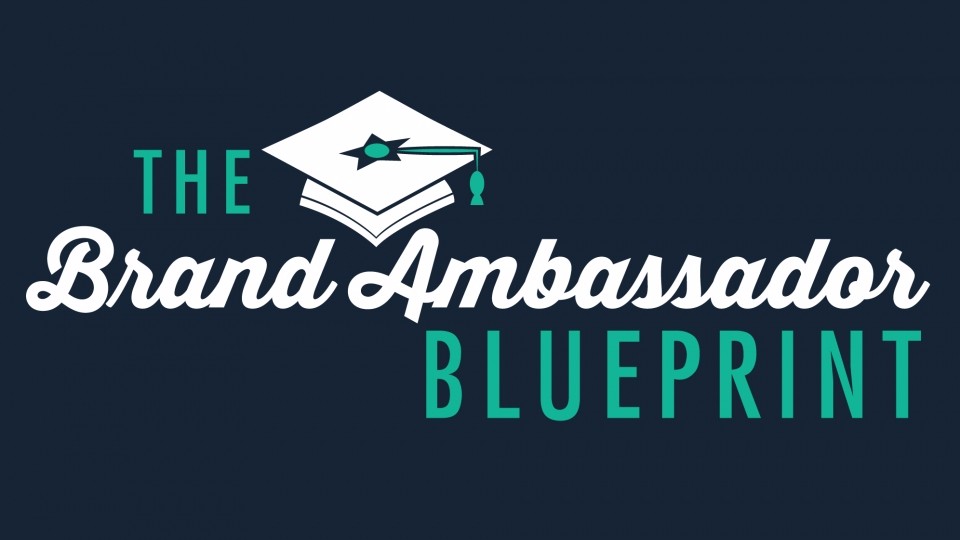 Introducing, The Brand Ambassador Blueprint!
The first definitive course that gives you the exact strategies that myself and thousands of others have used to become a successful Brand Ambassador who GETS PAID.
HERE'S WHAT YOU'LL LEARN...
MODULE 1: Turning Your Personality Into Money: Promo Marketing 101

We're going to set your foundation in this module so you have a good grasp on what promotional marketing is and how to take full advantage of it

We'll go into greater detail about the various Brand Ambassador positions that are available to you and which ones are the best fit for you and your financial needs


You'll learn of 8 bountiful places to find an unlimited source of promo gigs right in your area!




MODULE 2:

How to Outshine Your Competition...Overnight!
You'll learn how to best optimize your application tools so that you stand out from the crowd of applicants and get picked for more gigs

Give me one evening, and I'll show you how to become more qualified than many Brand Ambassadors who have been in the industry for years




MODULE 3: How to Craft a Promo Resume That Makes You Money Over and Over Again

How to take your current resume and transform it into a compelling promo resume


Learn how to craft the perfect resume design and write the words that persuade Hiring Managers book you immediately




MODULE 4: Insider Secrets to Skyrocketing Your Hiring Success Rate

How to prepare for and nail

the 7 most common promo interview questions

so that you become the perfect fit for the job

How to have the best gigs come flowing straight to your inbox on AUTOPILOT

Using the "Powerpoint Technique" to boost your credibility and have agencies hooked on you


Using the "Ace in the Hole Technique" to fill up your work schedule and make mad money




MODULE 5: How to Land Gigs Without Even Applying

You'll learn strategies on how to network like a champ, both on and offline, to get referred for the best gigs (this might be the most powerful lesson of the course)

The "T.R.A.P. Technique" and how to use it

to land way more and higher paying gigs with minimal effort

(Nvm this is definitely the most powerful lessons of the course)
I spent years building the tips and tricks it takes to be a brand ambassador, and have poured everything I know into this course so you can do the same.
NO COLLEGE DEGREE REQUIRED
NO SPECIAL TALENT REQUIRED
NO EXPERIENCE REQUIRED
The Brand Ambassador Blueprint is easy, empowering, and EVERYTHING you've been searching for.
WANT BONUSES? YOU GOT IT.
PROVEN EMAIL TEMPLATES: A file of effective plug-and-go templates for applying for gigs, and follow-up & thank-you emails that'll get them pumped to hire you! ($127 VALUE)
THE PROMO PAYMENT PLANNER: A ready-to-go payment tracker for the on-the-go brand ambassador. Because you'll be hustling so hard, it'll be easy to lose track of all that money. Stay organized with this planner, and make sure you're receiving payment for your gigs! ($47 VALUE)
THE ULTIMATE PROMO CHECKLIST: There's a lot of steps to get from getting booked to getting paid. This is a start-to-finish checklist that'll help you make sure you've taken care of every single step along the way. ($27 VALUE)
The Total Value of The Brand Ambassador Blueprint + Bonuses is over $800...
And that's not even counting the unannounced surprises and value bombs I'll be giving you once we get started. But because I'm super excited to welcome you into the first wave of students (and watch you get access to the best events and get paid for it!) I'm giving you the opportunity to enroll in The Brand Ambassador Blueprint TODAY at a special promo price.

GET STARTED FOR JUST $37

(PS: You can EASILY make back the cost of the course after just your first or second gig!)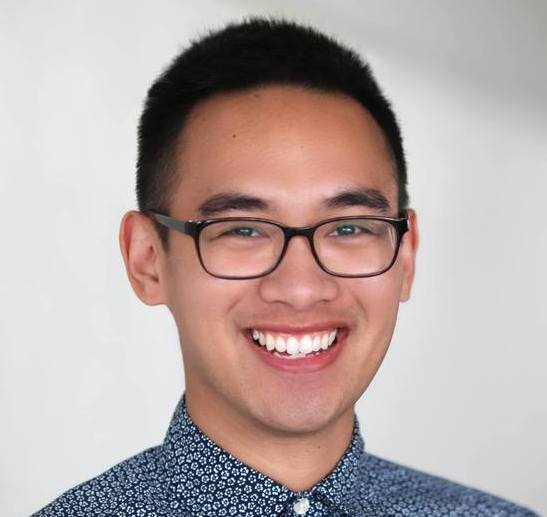 I've always been weary of online courses but The Brand Ambassador Blueprint has been a real game changer for my life. I already have a full-time job but I needed to make more money to help pay the bills. Thanks to this course, I'm able to pick up fun and high paying gigs whenever I want. I still can't believe this is something I actually get paid to do!
-Marc Esposo
Skype Brand Ambassadors of SODO Marketing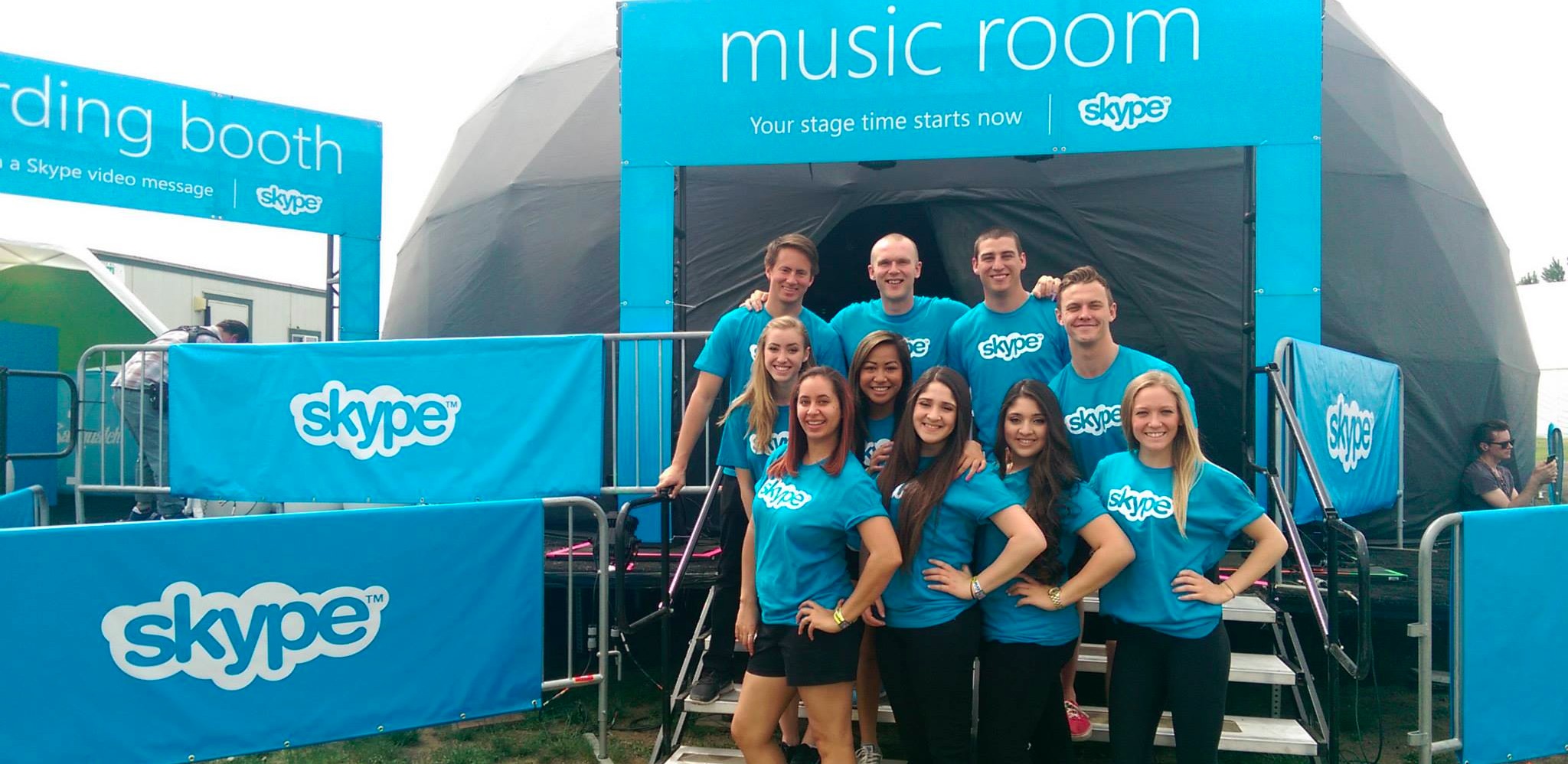 HOW DO I KNOW IF THE BRAND AMBASSADOR BLUEPRINT IS RIGHT FOR ME?
If any of the points below resonate with you, then I'd say you're a perfect fit for The Brand Ambassador Blueprint:
You have a friendly and outgoing personality and can easily make friends

You love going to fun events and want to get paid for being at them

You're ready to have more time and flexibility with your schedule

You don't mind being outdoors and enjoy new environments


You're willing to give this course your best effort, and enthusiastically put in the work knowing that it will pay for itself after only your first 1-2 gigs.
If you can relate to any of the above...
Then I want to reward your commitment to choosing yourself and for wanting to live a fun and flexible lifestyle. Get started RIGHT NOW by choosing the plan that works best for you:

IT'S JUST $37 TO GET STARTED!
Your Instructor
Hey there! I'm Kenny Azama and I'm the founder of Brand Ambassador World. I've helped thousands of hustlers attend their dream events, music festivals, concerts, trade shows, and nationwide tours - all while getting paid for it.
After endless trial & error and marketing agency insight, I crafted a winning system that got me the best paying gigs in the industry at top dollar. The Brand Ambassador Blueprint is the culmination of all of my experience, research and know-how, and all of your burning questions.
I want to help you achieve freedom and fun and I DON'T want you to waste your time like I did trying to do it either. Learn how to do it the right way so you can get started as early as this weekend!
Frequently Asked Questions
Is this worth the money?
You can EASILY make back the cost of this course within just your first or second gig. How many other schools do you know of that can say that?! I wish the first job I got right after college paid me $60,000 for working just 1-2 days... Not to mention that this course will also save you months and probably even years of trying to figure it all out on your own.
What else do I get with The Brand Ambassador Blueprint?
Ummm...how does $600+ worth of bonuses sound to you?! The course is amazing by itself, but with these bonuses, you'll be able to reach exciting personal and financial goals so much more quickly! They're only up for grabs for a very limited time though so be sure to snag them before the timer on this page counts down to 0.
Do I have to be young and good looking to do this?
NOPE! You're probably thinking there's no way you'll be hired if you don't look like a model, but that's simply NOT TRUE. Now you can't look like a disheveled person who's been living under a rock all their life but it's alllll about having a good personality and being reliable. Looks are important but only for when an agency might be looking for a young, sporty guy to rep their client, another agency might be looking for a responsible-looking, wholesome mom or dad type. But personality > looks. All.Day.Long.
How long will this take?
It will only take you a few hours to get through the entire training and you can start working amazing events as early as this weekend. Many of my students who complete the training start to get flooded with more opportunities than they can handle. Some even get hired within the first 24 hours!
Do you offer refunds?
I sure do! I'll give you 30 days to show me your work and if you get zero results, I'll refund your money right away. I'm pretty sure you're going to like the results you get though ;)
This whole thing sounds hard and intimidating. Are you sure I can do this?
My course answers all of your questions EASILY. I give you a system that takes you by the hand, step-by-step, and even hands you all the templates you need to make sure you get the work you're looking for. Everything is plug-and-go--plug in your info into already written email templates, resume templates, and more. Learn everything you need to know EVERY STEP OF THE WAY.
So what are you waiting for? Toss that apron, say g'bye to your overbearing boss, and clock out of that job you hate so much for the last time.
Use your natural charm to LIVE the Brand Ambassador lifestyle: independence, flexibility, badass events, AND TOP DOLLAR!
Get paid to BE YOU.
GET STARTED FOR JUST $37!
It's your time to do BIG things.
If you want to get paid top dollar to travel and represent your favorite brands at amazing events, then The Brand Ambassador Blueprint is the course you need to make it happen fast.
Enroll now to learn how to make money the fun way!
NEED HELP ORDERING OR HAVE QUESTIONS?
Feel free to contact me (Kenny!) directly at [email protected]